Europe's Leading Art Business
Conference & Networking Event
Adare Manor – June 18th, 2018
Europe's Leading Art Business
Conference & Networking Event
Adare Manor – June 18th, 2018
Europe's Leading Art Business
Conference & Networking Event
Adare Manor – June 18th, 2018
Thanks to our guest speakers, attendees, sponsors, hosts and everyone involved in making Art Business Summit 2018 a huge success. Take a look back at some photos from the event below. Attendees can also download the Conference Notes from the button underneath the photo gallery.
2.00pm:

Living Legacy in Art & Antiquities

Speaker:

The Countess of Dunraven
2.20pm:

Introduction – The Art Market Today

Record Breaking Sales and their Legacy.

Speaker:

Georgina Adam
Art Market editor-at-large, The Art Newspaper and Author of 'Dark Side of the Boom', UK
2.40pm:

Tea/Coffee and Networking Break
3.00pm:

Panel One – Art as an Investment

Creating a Unique Legacy: The Motivators

Panellists:

Doug Woodham
Managing Partner of Art Fiduciary Advisors and Author, 'Art Collecting Today', New York

Mary Rozell
Global Head UBS Art Collection, New York

Freya Stewart
CEO Art Lending and General Counsel, The Fine Art Group, UK

William Pearlstein
Partner, Pearlstein and McCullough LLP, New York

Moderator:

John deVere White
Managing Director, deVeres Auction House, Dublin
4.00pm:

Tea/Coffee and Networking Break
4.15pm:

Panel Two – Succession Planning: The Modern Family & Inheritance

Panellists:

Arnaud Cywie
Swiss Lawyer & Tax Expert, Borel & Barbey Avocats, Geneva

Maura Kehoe Collins
Independent Art Collections Advisory, Artiphile, New York

Nicola Wallace
Barrister-at-Law & Commercial Mediator, London

Paul Collins
Head of Risk Services Ireland, Ecclesiastical Insurance

Mary Buschman
President, ARIS Title Insurance Corporation, New York

Moderator:

Geraldine Clarke
Partner, Gleeson McGrath Baldwin Solicitors, Dublin
5.15pm:

Tea/Coffee and Canapés
5.35pm:

 Panel Three – Wealth Planning: Purchase, Possession & Patronage

Panellists:

Ruth Cornett
Director, Heritage & Taxation Advisory Service, Christie's London

Craig Davies
Partner, Rawlinson & Hunter, London

Balazs Bekes
Country Manager, Maurice Ward Art Handling, Dublin

Catriona Coady
Private Client Tax Specialist, Wealth Management, Goodbody, Dublin

Moderator:

Patricia Hunt
Director of the Hunt Museum's Trust
Georgina Adam
Art Market editor-at-large, The Art Newspaper and Author, 'Dark Side of the Boom', UK
Biography
Georgina Adam
, Art Market Editor-at-Large, The Art Newspaper and Author. Georgina Adam has spent more than thirty years writing about the art market and the arts in general. She was editor of the Art Market section of The Art Newspaper between 2000 and 2008, then editor-at-large. She wrote a weekly column for the Financial Times for eight years until 2016.
In 2014 she published Big Bucks: The Explosion of the Art Market in the 21st Century (Lund Humphries) and in 2018 published her second book, Dark Side of the Boom: The excesses of the art market in the 21st century (Lund Humphries.
In addition to her specialisation in the art market, Adam is particularly interested in emerging cultural centres. She lectures at Sotheby's Institute in London and participates on panels about the market: she is a board member of Talking Galleries, patron of the Association of Women Art Dealers and member of the International Association of Art Critics (AICA).
Doug Woodham
Managing Partner of Art Fiduciary Advisors and Author, 'Art Collecting Today', New York
Biography
Doug Woodham
is the Managing Partner of Art Fiduciary Advisors, an advisory practice based in New York City that helps clients create legacy plans for their art collections. The firm offers comprehensive services, from clarifying family goals and evaluating alternative disposition strategies, through the execution of donation and sale agreements. The firm also advises collectors, artists, and institutions on the sale of art so they can be assured of maximizing sale proceeds in a very complex and opaque art marketplace. Art Fiduciary Advisors always acts as a fiduciary working on behalf of clients and works in partnership with a client's existing team of tax, legal, and financial advisors.
Doug brings a unique perspective to the art market from his life-long interest in art, business, and finance. He most recently served as President of the Americas for Christie's, where he was responsible for all aspects of the business and senior client relationships in North and South America. He was a member of the Global Transactions Management Committee that reviewed and approved all major consignment deals, including the economic terms offered to consignors.
Doug is the author of the best-selling book Art Collecting Today: Market Insights for Everyone Passionate about Art, published in April 2017. The book received outstanding reviews in the Economist, the London Financial Times and New York Times, among other publications.
Freya Stewart
CEO Art Lending and General Counsel, The Fine Art Group, UK
Biography
Freya Stewart
, is the CEO of Art Lending and Group General Counsel of The Fine Art Group London. This is an Art Lending business that provides loans secured against high quality works of art and jewellery for collectors and owners who have immediate liquidity needs or who wish to release valuable capital from their collections for other purposes.
Freya has a wealth of experience as Senior Legal Counsel for Christie's London with the responsibility for art lending and all legal aspects of auction and private sale consignments and sales. Prior to this, she worked as Vice-President of Barclay's Investment Bank as a Prime Brokerage and Equity Derivatives lawyer based in London and New York, her work included the areas of fixed income and equity financing (cash and synthetic) to include futures, clearing, regulation and cash equities.
Freya has the fortune of combining her experience as both a finance and art market lawyer over the last 12 years, to head an exciting and challenging business at the forefront of the art market, working with fascinating clients, investors and art specialists.
Her legal experience and research will give the audience an accurate view of the international art investment market.
William Pearlstein
Partner, Pearlstein and McCullough LLP, New York
Biography
William Pearlstein
is a founding member of Pearlstein McCullough Lederman LLP. William's art law practice is an outgrowth of his experience as a New York transactional lawyer, with broad experience in corporate and commercial law, including securities, private equity, mergers and acquisitions.
William has a background in technically demanding, document intensive transactions. This gives PML a competitive advantage in the art market, which is often under-documented and under-lawyered. He views fine and decorative art and collectibles as an asset class with characteristics distinct from traditional asset classes, such as real estate and securities. Art assets can suffer from infirmities in title, authenticity, attribution and regulatory compliance, due to the subjective judgment of experts and lack of documentation. This appreciation, confirmed over decades of experience in the art market, gives PML a superior analytical framework for transactional documentation, disputes and litigation.
William has presented papers at many international art business conferences and has researched the transactional motivators of art as an asset class. He will give the audience an overview of the potential legal risks and opportunities when buying art for investment purposes.
John deVere White
Managing Director, deVeres Auction House, Dublin
Biography
John de Vere White
is the Managing Director of deVere Art Auctions. He has a lifetime of experience in Irish Art. Son of the writer and art critic Terrence de Vere White, in 1982 he established de Veres in partnership with Barry Smyth and has established a reputation for honest opinion and unparalleled expertise.
DeVeres Art Auctions offer a full valuation service for insurance, market, probate and family division. This is supported by an illustrated digital record of each work. It has carried out numerous interior projects, involving staging properties coming to the market. It provides a full service including providing the furniture and artwork, plus exterior ground works, so that the property is given the best opportunity to achieve the maximum price. It also sources individual unique pieces for clients looking for something special.
John's in-depth knowledge of the Irish art market gives him the experience and expertise to advise clients in the purchase of works outside of the salesroom. This has resulted in deVeres acting for private and corporate collectors in negotiating the purchase of major artworks.
Mary Rozell
Global Head UBS Art Collection, New York
Biography
Mary Rozell
is the Global Head of the UBS Art Collection. She is based in New York and liaises with the global team located in Zurich, London, New York and Hong Kong. She is the advisor to collectors, artists, and estates on all legal and strategic issues relating to the acquisition, management and relinquishment of private art collections. She is also art lawyer with a master's degree in modern art. She was Director of Art Business at Sotheby's Institute of Art – New York. She is also the author of highly respected book, The Art Collector's Handbook (Ashgate, 2014).
Mary oversaw the publication of a highly respected book on the 30,000-UBS Art collection. UBS started collecting in the 1960's and the core of its collection is multifaceted in history and is deeply rooted within the company. Diversity is one of the distinguished hallmarks of the collection, which currently represents artists from 75 countries. This number continues to grow along with the expansion of the international art market, under the helm of the highly esteemed Mary Rozell. UBS are the proud sponsors of Art Basel Switzerland, Miami and Hong Kong. UBS and Art Basel co-publish the Art Basel and UBS Global Art Market Report, authored by renowned cultural economist Dr Clare McAndrew, founder of Arts Economics based in Dublin.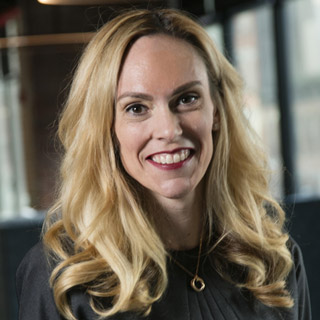 Mary Buschman
President, ARIS Title Insurance Corporation, New York
Biography
Mary Buschman
, President of ARIS Title Insurance Corporation, based in New York. It is a leading worldwide provider of title insurance for fine art and high-value collectables. Mary previously served as chief underwriting counsel for ARIS. Prior to that, she was a senior operations manager at Magnetar Capital. Before working in finance and law, Mary owned and operated Skylight Fine Art Gallery. She earned a bachelor's degree in art history from Williams College, a master's degree in contemporary art from Sotheby's Institute of Art and a Juris Doctor from Fordham University School of Law. She serves on the New York City Bar Association Art Law Committee and is admitted to practice law in New York State.
Mary's background and deep understanding of finance, investments, art and law provides the ARIS team with a unique, highly specialized competitive advantage. Mary will provide details of the importance of Insurance when a dispute arising from title issues through transactional complications. She will also discuss the importance of correct succession planning in terms of valuations, appraisals and ownership for the next generation.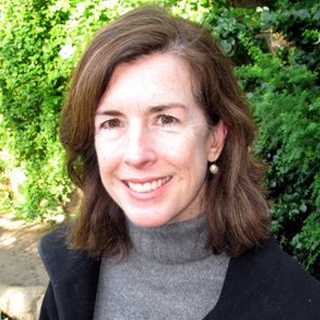 Maura Kehoe Collins
Independent Art Collections Advisory, Artiphile, New York
Biography
Maura Kehoe Collins
is the Managing Director of Artiphile, an independent art advisory that specialises in art collections management which was founded in 1991. Maura speaks Mandarin Chinese, and has studied Japanese and French. She is also a professional member of Art Resource Alliance, ArtTable, New York Chapter POWarts, New York Contemporary Art Council of the Brooklyn Museum (Chair 2004–2007, Co-Chair 2008-2009).
Artiphile delivers bespoke art collections management services with discretion. It's method of inventory, assessment and administration aims to identify and address all physical and practical needs of a collection. No matter size, media or period—art collections require administration and thoughtful stewardship to maintain integrity and value.
With twenty-five years of experience in conservation and arts administration, Maura has applied her knowledge and experience by providing museum-quality art collections management services to private collectors, institutions, foundations and corporations.
Nicola Wallace
Barrister-at-Law and Commercial Mediator, London
Biography
Nicola Wallace
is a Barrister-at-Law in London with over 25 years of experience in a wide range of art transactional disputes. Her advice is both pragmatic and considered. In January 2015 Nicola was awarded a distinction in her MSc Art, Law and Business at Christie's, accredited by the University of Glasgow.
She is a member of the Professional Advisors to the International Art Market and has also attended the Advanced Mediation Course at Harvard Law School, in June 2016 entitled "Mediating Complex Disputes". In October 2016, she was appointed WIPO Panel Mediator Neutral for Arts & Heritage.
Paul Collins
Head of Risk Services Ireland, Ecclesiastical Insurance
Biography
Paul Collins
is Head of Risk Services Ireland with Ecclesiastical Insurance. Ecclesiastical is a specialist Insurer providing insurance and risk management solutions in Ireland and the UK since 1887. Ecclesiastical offers home, heritage and charity insurance as well as financial products and services for individuals and organisations.
Paul Collins's exceptional knowledge of Risk Assessments in Art & Antiquities enables him to logically cut through the most complex situations and provide insurance solutions tailored to Ecclesiastical client needs. Having a robust risk management strategy is essential in understanding who is responsible for one's art collection when planning for future generations.
Reputational risk to an art collection is equally as important as the physical risks that a work of art may endure when proper collection management is not adhered to. Paul's experience and responsibility for Enterprise Risk Management makes him an ideal panellist to discuss ways in which to protect the Legacy of Art & antiquities.
Geraldine Clarke
Partner, Gleeson McGrath Baldwin Solicitors, Dublin
Biography
Geraldine Clarke
is a Partner at Gleeson McGrath Baldwin solicitors. She is responsible for the overall management of the firm's litigation department and has a keen interest in art. She specialises in commercial and civil litigation to include probate disputes. She has extensive experience of conducting complex cases across all court jurisdictions, particularly in cross jurisdictional matters relating to art repatriation.
Geraldine is the former President of the Law Society of Ireland and a former chair of the Professional Ethics Committee of the International Bar Association. She is the current chair of the board of the Property Services Regulatory Authority.
She is also on the roll of solicitors of England and Wales and Northern Ireland, is also knowledgeable of cross-jurisdictional aspects of litigious art transactions. She regularly participates in mediation and arbitration processes and is a member of the Law Society of Ireland's panel of arbitrators.
Geraldine is very knowledgeable on all aspects of Law including the importance of Wills, Probate and Succession Planning as they relate to Art & Antiquities in Ireland.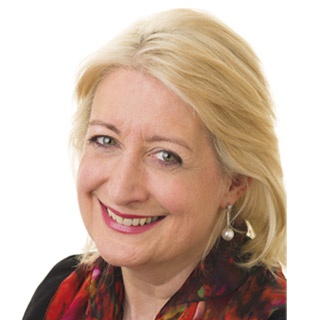 Ruth Cornett
Director, Heritage and Taxation Advisory Service, Christie's London
Biography
Ruth Cornett
is the Director of Heritage & Taxation Advisory Service, Christie's London. Prior to joining Christie's, Ruth worked as a tax advisor in a number of professional firms in the City and the West End of London. After training as an art historian and working as a curator in the V&A, Ruth changed careers in 1992, studying law and qualifying as a Chartered Tax Advisor in 1998.
Ruth has advised a broad spectrum of clients on a range of tax matters with a particular emphasis on capital gains tax, inheritance tax and income tax. To consolidate her expertise in these areas, Ruth qualified as a Trust and Estate Practitioner (TEP) in 2008. Ruth also serves as an Observer on the Historic Houses Association (HHA) Tax and Political Committee.
Ruth also produced the beautiful publication Saved for the Nation and is the Editor of Christie's Bulletin for Professional Advisers. Ruth works closely with her Irish counterparts and is particularly interested in Succession Planning and Cultural Legacy.
Craig Davies
Partner, Rawlinson & Hunter, London
Biography
Craig Davies
is a Corporate Services Partner at Rawlinson & Hunter, an international grouping of professional firms, specialising in financial and taxation advice. Craig operates from the London office and has a portfolio that mainly comprises of UK and international owner managed businesses with a concentration of clients operating in the arts, entertainment and investment advisory sectors. Craig often works closely with the owner manager personally and the business itself providing a full range of assurance, accounting, business outsourcing, tax compliance and tax advisory services. Having spent time out of professional practice and with his wide technical knowledge, Craig is able to bring a different dimension to client relationships and is regularly tasked with finding creative solutions to difficult problems that they may bring to him.
Craig is a Fellow of the Institute of Chartered Accountants in England & Wales and an Associate of the Chartered Institute of Taxation. His expertise in Arts & Antiques will give the Irish audience an insight into the cross-jurisdictional transactional tax aspects in the UK and US in wealth management, when acquiring works of art at International Art Fairs and Art Auctions.
Arnaud Cywie
Swiss Lawyer and Tax Expert, Borel & Barbey Avocats, Geneva
Biography
Arnaud Cywie
is a Lawyer for Borel & Barbey, a Swiss Law firm based in Geneva which was founded in 1907. Arnaud operates in the field of Swiss and international taxation to include tax planning, trusts and foundations, lump sum taxation, restructuring, profit-sharing plans. He advises and represents private and institutional clients, both in negotiations with tax authorities and in litigation.
He has expertise in art law and has dealt with complex high profile cross jurisdictional matters for high net worth individuals with regard to succession planning and trust formations. He is a member of the Swiss Lawyers Federation and the Geneva Bar Association. He has many national and international publications in the legal parameters of wealth management and tax planning.
He will speak about the importance of clear well-planned Trust Structures that will protect owners of Art & Antiquities into the future based upon the basic principles of international and domestic law.
Balazs Bekes
Country Manager, Maurice Ward Art Handling, Dublin
Biography
Balazs Bekes
is the Country Manager for Maurice Ward Art Handling, a powerful global freight-forwarding Art Logistics Company. It is one of Europe's leading supply chain solution providers, moving and storing art using the most professional staff and the best in modern equipment and techniques. Maurice Ward Art Handling has offices in Ireland and Hungary and has access to an international network of clients.
Balazs manages the Dublin branch of the Maurice Ward Group. His key responsibilities include the smooth running of freight operations, compliance with Air Cargo Security and legal obligations in the movement of art both on a local and international level. Project management is an integral part of Balazs work and he routinely works closely with customs officials regarding all the procedures surrounding the permanent and temporary imports/exports licences, VAT and additional customs duties.
Balazs will speak about the important considerations of time and money when buying works at art fairs and/or selling at international art auctions. He will also speak about the right storage facilities that are available to preserve works of art as part of collection management and ultimately succession planning. He will give practical advice to the audience on how best to protect their art and antiquities for the next generation.
Patricia Hunt
Director of the Hunt Museum's Trust
Biography
Patricia Hunt
is a self-employed Business Development Consultant and Director of the Hunt Museums Trust.
Patricia, her late husband John and the Hunt Family have first-hand experience in leaving an outstanding cultural legacy to Ireland.
Patricia has been immersed in her passion for art since meeting her late husband John in the 1980's. John grew up surrounded by art. His parents restored Craggaunowen Castle and amassed a wonderful collection of cultural artefacts which the Hunt Family generously donated to the Irish people.
From the beginning of the nineties the Hunt family embarked on the Hunt Museum Project. The Hunt Museum is now an established feature in the national cultural landscape and is located in the wonderful Custom House in the heart of Limerick city. This award-winning museum was built from small beginnings and this national treasure attracts thousands of visitors annually. Craggaunowen Open-air Museum was also donated to the people of Ireland by the Hunt family.
John Hunt was given the Freedom of the City of Limerick in 1997 in recognition of the Hunt family's munificence to the city and to the nation generally. John was awarded a Gold Medal for distinguished service to the arts by the Royal Hibernian Academy in 2001.
Patricia's personal journey working beside her late husband John and their philanthropic work makes her an ideal moderator to discuss the importance of wise succession planning.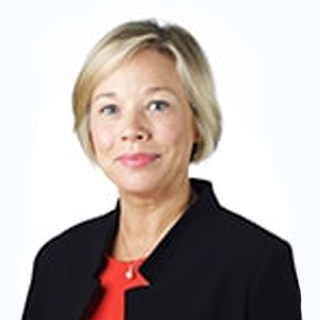 Catriona Coady
Private Client Tax Specialist, Wealth Management, Goodbody, Dublin
Biography
As a trusted adviser for over 140 years, Goodbody has a long tradition of protecting, preserving and growing wealth on behalf of individuals, families and entrepreneurs in Ireland. Their advice spans across a number of professional disciplines from tax and estate planning to bespoke investment strategies.
Catriona Coady has over 17 years' experience with a Big 4 firm advising in the area of personal taxation. Catriona's client base includes a number of high net worth individuals and her role involves assisting those clients with their domestic and overseas tax affairs and addressing their tax planning needs. Catriona is a Chartered Tax Adviser (CTA), a Trust & Estate Practitioner (TEP) and a Certified Financial Planner (CFP).
Goodbody has just published an in-depth report, Death and Taxes, that lays out a wide-ranging framework for understanding the complexities of inheritance, from managing assets and tax exposures to preparing the next generation to acquire wealth of their own. Along with Goodbody Chief Economist Dermot O'Leary, Catriona was a primary contributor to the report. She is also a regular contributor to periodicals and media on tax related matters.
Rosanne McDonnell
Lead Creator and Director Art Business Summit
Biography
Rosanne McDonnell
is an academic lawyer who specialises in art business. She is the founder of Art Agency Ireland and works with a network of art professionals, private consultants, collectors and academic scholars in providing research, consultancy and educational services across commercial and legal sectors within the Irish and international art market.
Rosanne's interests also extend to the cultural importance of art. She is driven by the impact that art has on society and pursues a critical approach that looks at current art collection management practices.
She is passionate about engaging in the process of continuous learning by specialising in the hybridisation of business and art, both in Ireland and internationally.
Adare Manor
The Adare Manor estate is situated in the picturesque village of Adare, Co. Limerick – the gateway to Southwest Ireland. Europe's famous Shannon International Airport is just a 30-minute drive away, Cork Airport a 90-minute drive and Dublin Airport 2 hours and 30 minutes.
Travelling by Car
Please note there is a hotel security gate wherein your name will be noted on the guest list as part of the conference attendee list. You may be required to show your ticket so please leave enough time to park and enter the conference room.
Travelling by Bus or Train
Please note that a special conference shuttle bus service will be leaving from Limerick City's Colbert Train and Bus Station to Adare Manor at 1.15pm outside the main taxi pick up location at the front of the Station. It is approximately a 20 minute drive to Adare Manor Hotel wherein the Conference will take place.
The return shuttle bus will be leaving Adare Manor at 6.30pm. Please leave enough time for traffic on the return train/bus journey to your final destination. This is a free return service, however, you must reserve your seat in advance by emailing rosanne@artbusinesseurope.com.
Accommodation
Adare village offers a wide range of accommodation to suit all budgets for guests travelling to the conference on the 17th June and 18th June, 2018.
Booking early is ESSENTIAL as it is peak time of year.
There is no special conference attendee rate available but you can check the latest rates with accommodation in Adare here.
Tourist Information & Activities
Adare Village is an ideal base from which to explore some of Ireland's most notable visitor attractions and the world's most beautiful sights such as breath-taking Cliffs of Moher (an hour and a half drive), the stunning Dingle Penninsula (a two hour drive), the 15th century Bunratty Castle and Folk Park (a 20 minute drive) and the unmissable Killarney town (an hour and fifteen minutes' drive). For more information visit: https://www.adaremanor.com/location/transportation.
The manor sits at the heart of beautiful Adare village, where traditional thatched cottages and ancient stone walls preserve the spirit of an unspoiled Ireland. The very definition of postcard perfection, Adare is a picturesque oasis. Take an afternoon to explore the mysterious ruins and churches which surround the village and whisper of its rich history.
Art & Antiquities in Adare
George Stacpoole (https://www.facebook.com/stacpooles) hosts an amazing collection of historical antiquities whilst Draiocht Art Gallery and Studio (https://draiochtadare.ie), prides itself in its Gallery and supports local and regional Artists.
Contemporary Art
EVA International's 38th Biennial will be running from April to July with a host of national and international artists exhibiting works of art throughout Limerick City. To learn more visit http://www.eva.ie. If you wish to book a tour email rosanne@artsummitireland.com.
Adare Village Heritage Centre
For a closer look at exactly what happened over the centuries, the Heritage Centre on Main Street is a must for all peaceful visitors. Their excellent exhibition and audio-visual show transport you back to share the excitement and colour of the town's rich and varied history. It also features a tourist information office, restaurant, woollen mills outlet and craft shop.
Historical Attractions
The Desmond Castle, Franciscan Friary, Trinitarian Abbey and Augustinian Priory are unique Irish experiences and ones you must see before you head back home. (Open June to September)
Cafes, Restaurants, Pubs, Boutiques, Galleries & Craft Shops
Antique shops, galleries, restaurants and cafes, sit side by side. Make sure to make time for a wander around this magical village, pause in a cosy pub for a well-earned pint, taste the food and see why 'a hundred-thousand welcomes' is actually an understatement.
Here is a list of restaurants from Trip Advisor to enjoy the evening before the conference on the 17th June 2018 and/or on the evening of the 18th of June 2018. Book early to avoid waiting lists.